Quality Instruments, a Pakistan-based company, excels in offering a wide range of Mechanical Seals from renowned brands, ensuring superior performance and reliability for various industrial applications.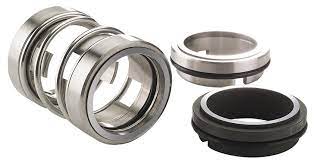 Quality Instruments, a reputable Pakistan-based company, is your go-to destination for Mechanical Seals. With a diverse selection of top-quality brands, they cater to various industries and provide reliable sealing solutions. Trust their expertise to meet your mechanical sealing needs efficiently and effectively.
In the realm of industrial applications, the efficient functioning of machinery is crucial for seamless operations. Among the various components that ensure smooth machinery performance, Mechanical Seals play a pivotal role in preventing leaks and maintaining the integrity of systems. When it comes to top-quality Mechanical Seals, one name stands out in Pakistan – Quality Instruments. With a rich legacy dating back to 2003, Quality Instruments has been the go-to company for all types and brands of Mechanical Seals, earning a well-deserved reputation for excellence.
One of the key strengths of Quality Instruments lies in their extensive collection of Mechanical Seals from renowned brands. As a leading distributor, they have established partnerships with top manufacturers in the industry, ensuring access to authentic and high-quality seals. This diverse range allows customers to choose from various options, empowering them to make informed decisions based on their specific needs and budget.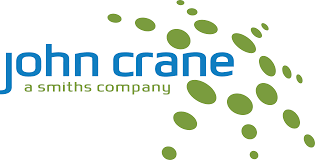 At Quality Instruments, delivering excellence is not just a motto but a commitment. The company adheres to rigorous quality control standards, ensuring that every Mechanical Seal leaving their premises is thoroughly inspected and meets the highest industry benchmarks. This dedication to quality instills confidence in customers, knowing they receive products built to perform and endure under demanding conditions.
Customer-Centric Approach
Quality Instruments places utmost importance on customer satisfaction. From prompt responses to inquiries, quick deliveries, and exceptional after-sales support, the company goes the extra mile to ensure a seamless customer experience. Their commitment to building lasting relationships is evident in the trust and loyalty they have earned from their clientele over the years.
In a dynamic industrial landscape, having reliable and efficient Mechanical Seals is imperative to prevent downtime, enhance productivity, and ensure safety. Quality Instruments, with its vast experience, diverse product range, and unwavering commitment to quality, has emerged as the preferred choice for mechanical sealing solutions in Pakistan. As they continue to evolve and adapt to the changing needs of industries, customers can rest assured that their machinery is in capable hands with Quality Instruments.